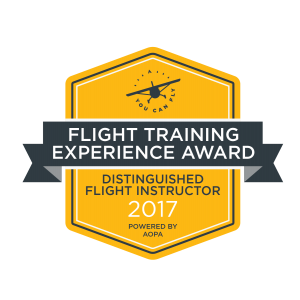 She has been involved with EAA giving Young Eagles flights, and is an Airport Support Network volunteer with AOPA, as well as a member of flight instructor professional trade organizations NAFI and SAFE, and women pilots organizations The Ninety-Nines and Women in Aviation.

Sam B. earned his private Pilot certificate in March of 2018.
Sam S., 17, earned his Private Pilot
certificate in February, 2018

Ruth soloed June 16th, 2018. The solo is the first time a pilot flies without the instructor on board, and is a milestone towards aviation independence. The shirt tails are cut symbolizing that the "apron strings" have been cut. These are put on display until the pilot earns her certificate, at which time it is returned.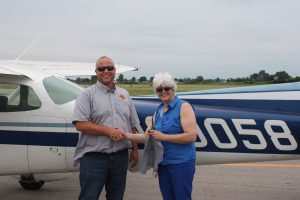 Eric soloed in June 2018 AND scored and amazing 100% on his written test! He is a dedicated pilot, working rapidly towards a Private Pilot certificate.

Congratulations to Wayne, who earned his Private Pilot certificate October 26, 2017.
Flight Instruction or Discovery Flight, achieve your dream!
Contact us for a consultation to discuss and get an estimated price on your training. package.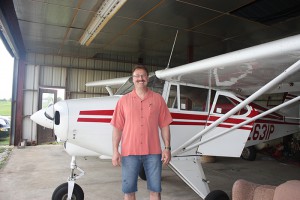 We seek to keep costs down, but they vary depending on the time and effort dedicated to the process.  We give you options and a fair value.